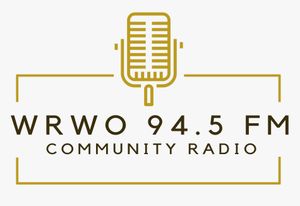 It is easy to support HERE AND AGAIN INC WRWO 94.5FM  (HK590) by signing up for Kroger Community rewards.  
The Kroger Co. Family of Stores is committed to bringing hope and help to the local neighborhoods they call home. Kroger stores are on a mission to go beyond being a part of the community to also helping create a stronger community. They recognize that every community is different and has unique causes that need support.  
They encourage us to ask our supporters like you to link their rewards card to:  
HERE AND AGAIN INC WRWO 94.5FM (HK590)  
Link to Kroger Community Rewards 
Community Rewards is easy to understand! The more you shop with Kroger, the more money will help support  HERE AND AGAIN INC WRWO 94.5FM (HK590) organization!  
Kroger Community Rewards Staff Thank HERE AND AGAIN INC WRWO 94.5FM (HK590) for being such an important organization in our community.  
Help Save One of Our Most Historic Theater  
The Majestic Theatre Streator IL  
We thought you might be interested in supporting this GoFundMe, https://gofund.me/17dd9797.  
Even a small donation could help Jane Rogers reach the fundraising goal. And if you can't donate, it would be great if you could share the fundraiser to help spread the word.  
Thanks for taking a look!  
Majestic Theatre Go Fund Me Link
https://gofund.me/17dd9797  
Ken Creamean who grew up in Streator and now lives in Colorado has offered to match Go Fund Me donations up to $500. To help restore and open the Majestic Theatre in Streator IL  
Below is the Mission statement of Here and Again Inc.  
Here and Again Inc 501 C 3 Non-Profit Mission Statement:  
To lift people up and enrich their lives through the arts while providing affordable, educational, and recreational activities in a safe clean and inviting environment for people of all ages and groups through sound business and management practices.  Dedicated to the preservation of historic theatres and like properties in downtown locations within the Midwest which have the potential to create an economic anchor for their community.  Creating new economic and employment opportunities through education in film, media, theatre production, radio, and the fine arts.  
The business plan for the Majestic Theatre calls for working with Here and Again Inc., an organization dedicated to promoting the arts and entertainment industry to educate and create employment in the entertainment field. Summer House Entertainment Inc. will attract clients from a 50+ mile radius of the venue hosting live National Acts opened by local artists who perform in a Here and Again Inc program called Song + Story.   We will also be able to host film festivals and local events as well as first run movies.  
The National acts and events that play the theaters are an economic boom to the communities.  Patrons who attend events will often spend the night (or two) at local hotels, buy gas, and eat in restaurants.    
Raising the quality of life with a vibrant theater attracts employers who want their employees to be happy in the communities in which they live.  This is classic economic development.  A theatre is an anchor for downtown development.  
Mixing Song + Story participants with National Entertainers gives local up and coming talent the opportunity to network with entertainers who have been successful, giving them more opportunity for success in the entertainment industry.  
WRWO 94.5 FM (Low Power) Ottawa Community Radio Continues to improve and support the community with good information.  We would be able to do interviews with National Artists when the Majestic Theatre is able to open.   
Please support Here and Again Inc. & WRWO 94.5 FM 
Link to help the Majestic Theatre in Streator, IL 
Majestic Theatre Go Fund Me Link
https://gofund.me/17dd9797