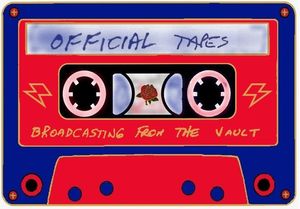 Dave's Picks Volume 40 has made some noise on the Billboard Chart! 
1) Grateful Dead scores its 50th top 40-charting album on the Billboard 200. The band continues to have the most top 40 albums among groups since the chart began regularly publishing on a weekly basis in March of 1956. The only acts with more top 40 albums than Grateful Dead are Frank Sinatra (58), Elvis Presley (57), Barbra Streisand (54) and Bob Dylan (51). 
2) Also marks Grateful Dead's highest charting album since 1987 on the Billboard 200! 
3) Finally, it's the largest sales week for Grateful Dead in over 25 years 
We get into the release and the new release from the GarciaLive series! 
The Set List. . . 
Cassidy 7:00 
1990-07/18 DEER CREEK MUSIC CENTER, Noblesville, Indiana 
Dave's Picks Vol. 40 
Deal 9:02 
1991-11/15 MADISON SQUARE GARDEN, New York, New York 
GarciaLive Vol. 16 
Me And Bobby McGee 6:24 
1972-10/17 FOX THEATRE, St. Louis, Missouri 
Listen To The River: St. Louis '71 '72 '73 
I'll Take a Melody 15:03 
1976-11/07 KEYSTONE BERKELEY, Berkeley, California 
GarciaLive Vol. 17 
LOOKS LIKE RAIN 
Albany, NY, Knickerbocker Arena 
March 29, 1993 
30 Days of Dead 2021