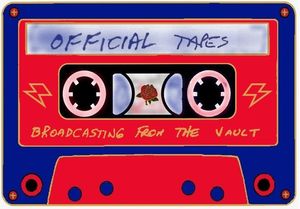 We pay tribute to George Frayne, a.k.a. Commander Cody, alt-country pioneer, who joins the great jam in the sky. Not only was he the frontman for The Lost Planet Airmen but he was Jerry Garcia's neighbor. The Grateful Dead's soundman recorded a Commander Cody show which was released last year. The soundman, Owsley Stanley, recorded a Johnny Cash show which will be released later this month! 
Jerry Garcia will release GarciaLive Volume 17. The release will showcase recordings from Northern California in 1976. 
We hear Commander Cody cover a Johnny Cash song. Johnny Cash covers a Bob Dylan song. All tracks recorded by Grateful Dead soundman, Owsley Stanley, and Jerry Garcia covers a Bob Dylan song. Mr. Dylan recently announced new tour dates. 
The Set List. . . 
El Paso 4:51 
1973-09/08 NASSAU VETERANS MEMORIAL COLISEUM, Uniondale, New York 
Dave's Picks Vol. 38 
Big River 3:07 
1970-02/27 FAMILY DOG AT THE GREAT HIGHWAY, San Francisco, California 
Bear's Sonic Journals: Found In The Ozone 
Don't Think Twice, It's Alright 
Johnny Cash 
Bear's Sonic Journals: April 24th, 1968 Carousel Ballroom 
Simple Twist Of Fate 13:42 
1991-11/15 MADISON SQUARE GARDEN, New York, New York 
GarciaLive Vol. 16 
Playing in the Band > 15:54 
Cosmic Charlie > | 8:03 
1976-07/16 ORPHEUM THEATRE, San Francisco, California 
Dave's Picks Vol. 18 2016 Bonus Disc